Most the machinery space can be under the waterline still, the whole point is, it is the area directly on the waterline that effects stability, not the area used above or below it. Good photos of how much space there is in a smaller swath craft's pod, bear in mind it is long and thin the pod, in this case a super yacht...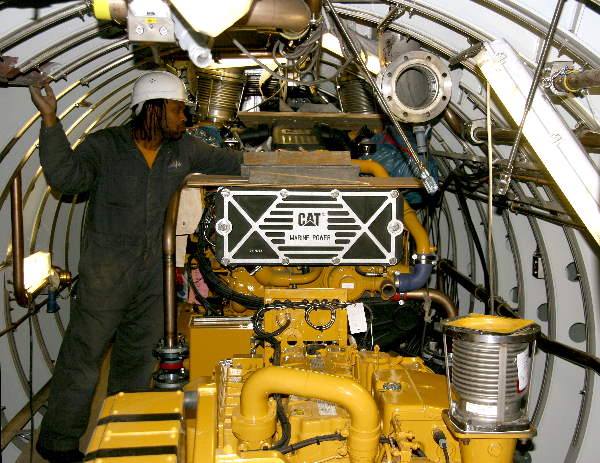 http://www.yachtsilvercloud.com/SSC/construction.htm
If they wanted more power for the same space used, something like the incats Ruston 20RK270 would produce a lot of power for size. 7080kW per engine in fact.
The real problem is not enough creative companies wanting to trial some new design ship, most companies just want to make profit using a tried and tested system, such as the incats now are.
2 stroke swath? Now thats a new scale of ideas, maybe even nuclear powered aircraft carrier swath? I do wonder how much research has been done into it, and been kept secret, much like the future NASA space shuttles.
And yes this is very off topic hehe, should probably be moved to another thread! Sorry!